You Do Not Need Online Chiropractic Marketing When………….
Dr. Paul Hollern, Online Chiropractic Marketing Expert
You do not need online chiropractic marketing when you patient drop out is greater then 30% in the first two days of chiropractic care.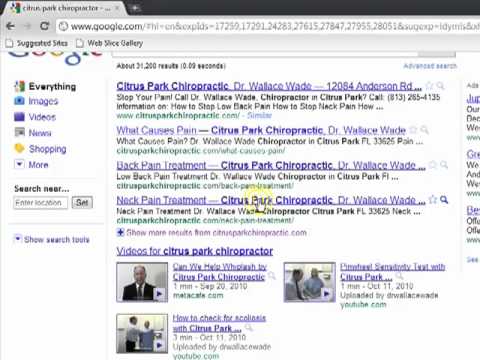 There is an alarming trend I am noticing with my new clients. That trend is god awful patient retention.
As an example one of my clients hired me to help with new patient acquisition and their online chiropractic marketing. As a service to my clients I typically do a statistical analysis of their practice to spot areas of growth.
The most common finding is the chiropractors are not keeping statistics. But even more alarming was when we do to the chiropractic new patient statistics this particular chiropractor was loosing 42% of his patients within the first two visits.
It was not only bad for his practice but I pointed out he had to be doing something to offend his new patients. The reason I immediately new this was if had not said anything to the patients but treated them and told them to come back for a few visits they would have naturally came back for pain relief for more than two visits.
After a careful analysis of his new patient process system it was very apparent he was doing several major things to destroy the relationship.
So before you consider online chiropractic marketing for practice growth you may want to do a statistical analysis of your new patients to determine the drop out rate and patient retention.
Because you may not need online chiropractic marketing.
For more information on how online chiropractic marketing can help build and martian your new patient production give me a call at 813-480-1693.
Online Chiropractic Marketing, Automated New Patient Internet Marketing for Low Tech Chiropractors.
Call: Dr. Paul Hollern (813) 480-1693.
11 New Patient Online Chiropractic Marketing Systems for the Price of One.
Like this post? Subscribe to my RSS feed and get loads more!