Why Huge Opportunity PI Attorney Chiropractic Personal Injury Education
Dr. Paul Hollern, Chiropractic Personal Injury Education Expert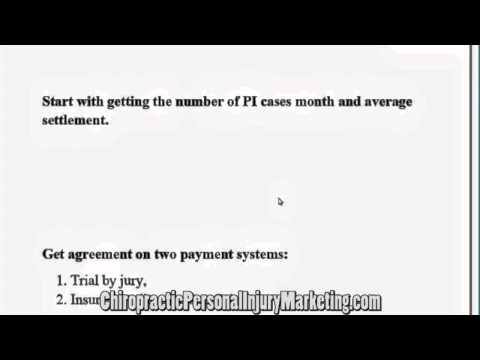 There is an unseen opportunity within the PI Attorney segment for chiropractic personal injury edcuation.
The reason there is such a large opportunity is that most PI attorneys do not use chiropractic services. The primary reason these PI attorney do not use the chiropractors services for their clients is primarily the chiropractors fault.
In my experience most chiropractors do not have a specific well defined presention as to why the PI attorney would benefit from using their services versus any other provider.
If the PI attorney cannot see a reason then it just goes to reason they will not refer to chiropractors.
The reason there is such a great opportunity for chiropractic personal injury education is that only 25 percent of PI attornys refer to chiropractors and only 32 percent of personal injury victims seek chiropractic care.
For more information on how to give PI attorney presentations that get attorneys for refer give me a call at Chiropratic Personal Injury Marketing 813-480-1693.
Like this post? Subscribe to my RSS feed and get loads more!