Why Doctors Hire Online Chiropractic Marketing Systems
Dr. Paul Hollern, Online Chiropractic Marketing Expert
There are three main reasons chiropractors hire online chiropractic marketing systems and they are:
Their chiropractic office is experiencing a decrease in new patients.
Insurance collections have decreased and they want to add a few more personal injury patients.
They know they need to do some form of online chiropractic marketing but they just do not know what to do or have the time.
These are the three most common reasons chiropractors hire online chiropractic marketing systems.
Usually when I hear one of these factors they ad in "your experience in opening 77 chiropractic offices just helps that much more".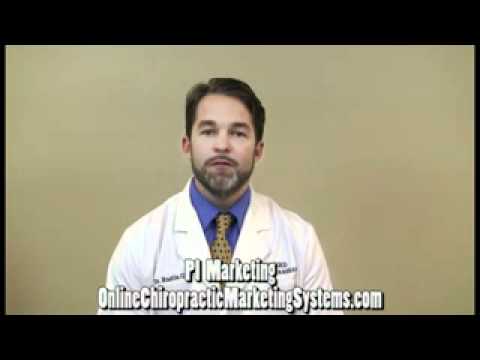 The basics of marketing have not changed over many years. Marketing is essentially understand human motivation and appealing to the need.
What has happened over the years in marketing is the vehicle of which the communications has changed. One of the major forms of communication is online marketing.
Online chiropractic marketing has several advantages that no other form of marketing has or to a limited degree.
Online marketing benefits include:
Low cost
High segmentation
Pinpoint target market
Pinpoint target market message
Automated
Personal videos
These are just a few of the benefits of online chiropractic marketing. If you still do not present the right message to the right audience then online chiropractic marketing is no better than anything else.
However when you combine the right target marketing with the right message and the pinpoint accuracy of online marketing with the automation and personalization, you just cant' be it.
We use several online chiropractic marketing systems to effect your chiropractic practice both with new patients and increased finances.
For more information on how online chiropractic marketing systems can help support and grow your chiropractic practice give me a call at 813-480-1693.
Online Chiropractic Marketing, Automated New Patient Internet Marketing for Low Tech Chiropractors.
Call: Dr. Paul Hollern (813) 480-1693.
11 New Patient Online Chiropractic Marketing Systems for the Price of One.
Like this post? Subscribe to my RSS feed and get loads more!