Watermark Chiropractic Online Marketing Videos
Dr. Paul Hollern, Chiropractic Online Marketing Expert
When you watermark a video it is the process of embedding information into the production of the videos which cannot be removed. The most common types of watermark on videos is the URL or domain name of where you would want the viewer to go.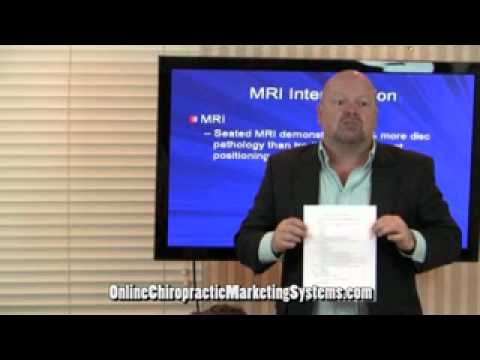 There are several reasons you should watermark your chiropractic online marketing videos. The first is for credit. When or if another website picks up your content for distribution the viewer will all ways have access to get back in contact with you.
The second reason is preserve you copyright. When the video is watermarked you will retain the rights to the content when and if anybody tries to steal your content.
Another reason to watermark your chiropractic online videos is to send potential viewers to you site. If the viewer likes what they see you contact information is right in front of them. Watermarking your videos makes it easy for viewers to get in touch with you no matter who has promoted the video.
The last reason you should watermark your videos is for branding purposes. The viewer will get used to seeing your brand and increase the familiarity. Increasing familiarity is a major part of chiropractic online marketing and helps the viewer get comfortable with you.
Most soft ware editing systems allow for the most basic of water-marketing videos during the production phase. Just get familiar with your software prior to producing lots of videos without branding them.
For more information on how to watermark you chiropractic online marketing videos give me a call at 813-480-1693.
Like this post? Subscribe to my RSS feed and get loads more!