Wasted Online Chiropractic Marketing Website Space
Above the Fold Most Important Website Space
Another common website mistake is to use space for less important content in what is called "above the fold". Above the fold comes from the days of the newpaper. It is the most looked at content on the website.
This video shows a common chiropractic website mistake "Wasted Important Space"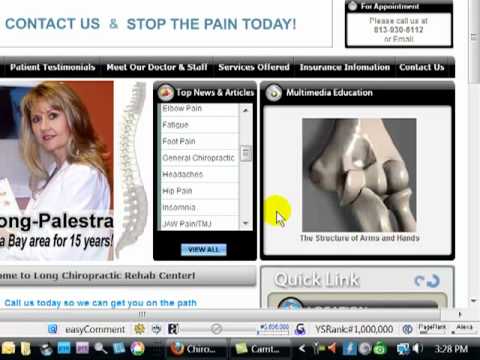 The most important material you can have above the fold is answering your patients questions fast.
The average person spends less than 7 seconds on a headline. If the headline grabs their attention your have only the next 150 to grab their attention.
It happens fast. People read online 20% less than on paper and only 20% of the content on websites.
Use the "Above the Fold Real Estate" for eyecating headlines that answer your patients most basic questions "How can you help their problem".
When it comes to online chiropractic marketing
Get straight to the main benefit fast
Like this post? Subscribe to my RSS feed and get loads more!