Use Video Testimonials for Online Chiropractic Marketing Website
Testimonials showing people, their names, occupation and location offer the most trust
Use testimonials for your chiropractic website.
This video shows a common chiropractic website mistake using testimonials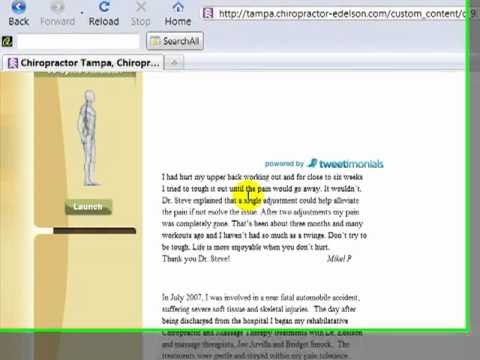 The Most Trusted Testimonials Include:
Patients full name (signed release)

Patients occupation

Patients city of residence

Patients phone number


Problem similar to your prospects

Video
"The more personal information you give the more trusted the testimonial"
Like this post? Subscribe to my RSS feed and get loads more!