Top 3 Chiropractic PI Marketing Systems
Dr. Paul Hollern, Chiropractic PI Marketing
The top 3 chiropractic marketing systems start with the concept of trust and need. In what category would you have the highest amount of trust and in that category specifically PI patients is there a need.
The top 3 chiropractic marketing systems are:
Your existing patient base
PI Attorneys
GP Medical Doctors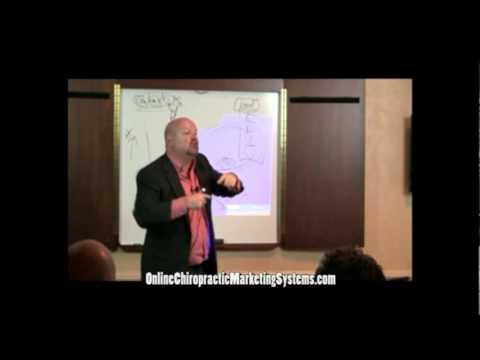 Each of these categories has a much greater chance of PI business if there is an existing relationship or your chiropractic PI marketing using what is called introduction marketing.
Introduction marketing is no different than in  social settings, there is a tendency to have more trust and confidence in some one if they were introduced to you by some else you trusted.
So when using chiropractic PI marketing you want to try to always use introduction marketing.
As an example there are four ways to communicate to a chiropractic PI marketing target market.
Cold Call: 1% effective
Lead: 15% effective
Referral: 55% effective
Introduction: Up 75% effective
These factors are based on many other factor, however if all other factors are the same the mode of communication will significant help or hurt your chiropractic PI marketing.
So we start with where the majority of PI patients exist which is the top 3: Patient base, PI attorneys and GP medical doctors.
Then we contact this group through introduction marketing. Remember the two most important aspects of chiropractic PI marketing are trust and need.
There are many other factors which are importance such as the message, repetition, follow up, letter, postcard, e-mail, video etc.
The top 3 chiropractic PI marketing systems start with where there is trust or need and if not how can I help to create it.
For more information on chiropractic PI marketing give me a call at 813-480-1693.
Chiropractic PI Marketing, Dr. Paul Hollern,
Call (813) 480-1693. Internet Based Chiropractic PI Marketing.
PI Marketing for Chiropractors
Like this post? Subscribe to my RSS feed and get loads more!