The Top Chiropractic Personal Injury Marketing Keywords
Dr. Paul Hollern, Chiropractic Personal Injury Marketing Expert
Some of the best chiropractic personal injury marketing keywords you can use on the internet are the ones which are the most frequently searched by your target market.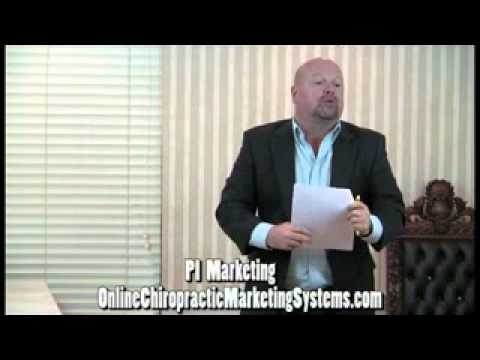 There are several ways to find the most searched keywords for personal injury patients.
The best research is to reverse engineer you present personal injury patients to find the words they used when searching the internet for information. Compile a list of words they searched and use the top 3 or 4 when search engine optimizing your content.
The next way is to use tools such as Googles Adwords. This is a program that tracks what words are being searched on the internet and to what degree.
Another way is to hire a search engine optimization company to perform the proper research for you.
At Online Chiropractic Marketing Systems we have already performed the research and know exactly which words are being searched and to what frequency.
Our chiropractic personal injury marketing systems include all the main personal injury keywords and content for each word.
Our chiropractic personal injury marketing content includes personal doctor videos, blogs, articles and auto responders.
For more information on how Online Chiropractic Marketing Systems can help your chiropractic personal injury marketing give me a call at 813-480-1693.
Chiropractic Personal Injury Marketing, Dr. Paul Hollern,
Call (813) 480-1693. Internet Based Chiropractic Personal Injury Marketing.
Chiropractic Personal Injury Marketing Company
Like this post? Subscribe to my RSS feed and get loads more!