The Tooth Caboose–Great Marketing
Old train caboose used for children's dental waiting room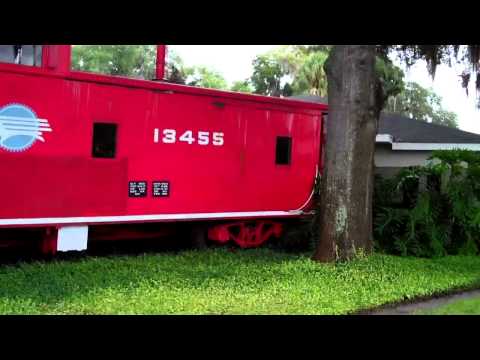 Recently I was driving to one of my online chiropractic marketing clients when I passed this red caboose. I had to stop the car and find out what was the story.
A dentist bought this old train caboose in a junk yard cleaned it up and painted it bright red. He then attached it to his dental office and uses it for the kids waiting room.
He named it "The Tooth Caboose"
What a novel idea. You cannot miss this caboose driving down the road.
If your marketing looks like everybody else s your guarantee it will not to work.
But if you have a little courage to do the unusual, odd, or different you become memorable.
Once for a patient appreciation day I rented one of those big blow up guerrilla's and placed it on the roof of my office. That stirred up alot of talk in the town. I could not have paid for that kind of buzz.
Try the big purple guerrilla at your next office promotion. Be Bold!
Like this post? Subscribe to my RSS feed and get loads more!