The Science of Chiropractic PI Marketing 
Dr. Paul Hollern, Chiropractic PI Marketing Expert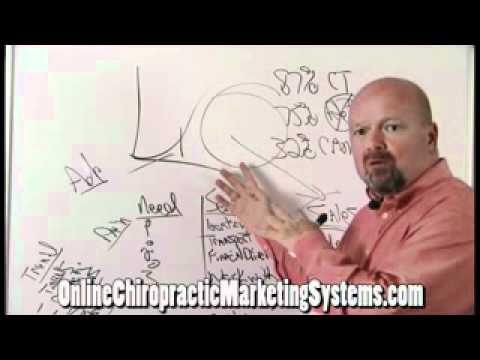 There is a science to chiropractic PI marketing and more you know and use it the greater your PI chiropractic practice will become.
Let me share with you the science of chiropractic PI marketing:
First define your primary target market. You cannot and should not try to please everybody. You define our primary target market using the following.
Demographic analysis
Geographic analysis
Psychographic analysis
Psychographic barrier analysis
Understand the best vehicle of communication
Define your unique segmentation position
Define your solution to your primary targets primary problem
Offer testimonials and endorsements
Establish an offer and a deadline
This is the science of chiropractic PI marketing. For more information on how to find all this informaiton and put together your chiropractic PI marketing plan give me a call at 813-480-1693.
Chiropractic PI Marketing, Automated PI Marketing and Training for Chiropractors, Dr. Paul Hollern,
Call (813) 480-1693. Internet Based Chiropractic PI Marketing.
PI Marketing for Chiropractors
Like this post? Subscribe to my RSS feed and get loads more!