The First Chiropractic Online Marketing System To Set Up
Dr. Paul Hollern, Chiropractic Online Marketing Expert
The absolute first chiropractic online marketing systems you should set up is not chiropractic online marketing.
The first chiropractic marketing system you should set up is a statistical analysis of your patient drop out stats and patient retention.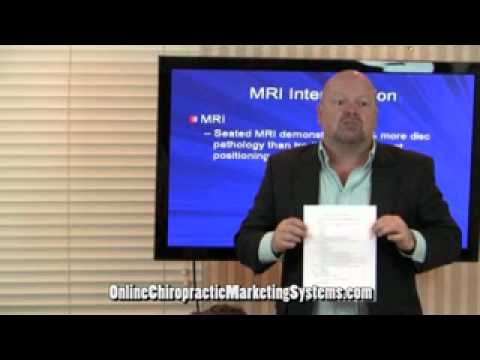 I have had several clients hire me for their chiropractic online marketing only to perform a chiropractic market analysis and determine that the number of new patients was not the problem.
The new patient drop out statistic was the problem. Meaning they were loosing new patients at an unbelievable rate.
The last client we performed a chiropractic online marketing analysis we found they were loosing 42% of their new patients by the second visit.
Do you realize how much you have to be doing wrong to loose that number of new patients that fast
After evaluating  their statistics I told him he not only was not doing some things wrong he had to be offending the new patients some how.
With no new patient education they would naturally stay several visits just to feel better.
So we put his chiropractic online marketing system on hold and focused on his new patient processes.
Just by performing a statistical analysis we are going to be able to correct this problem and increase their chiropractic practice 42% without spending one dime on chiropractic online marketing.
To learn more on how to perform a new patient drop out statistical analysis give me a call at 183-480-1693.
Chiropractic Online Marketing, Automated New Patient Internet Marketing for Low Tech Chiropractors.
Call 813-480-1693
Chiropractic Online Marketing Company
Like this post? Subscribe to my RSS feed and get loads more!