The 4 Core New Patient Strategies Using Online Chiropractic Marketing Systems
Dr. Paul Hollern, Online Chiropractic Marketing Expert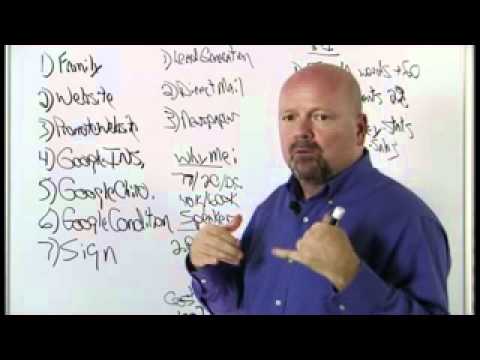 To find the 4 core online chiropractic marketing systems you must follow your target market. So lets follow the patient after they have hurt their back and are looking for a chiropractor.
This is the short list of where potential new patients go to pick a chiropractor.
First: The first place any personal will look when searching for a product or service in any industry to their circle of influence. The reason potential new patients will go to their family members and friends is trust.
So the fist online chiropractic marketing system to have in place is our automated e-mail newsletter. This is an e-mail which is with a link to a video of the doctor sharing the most basic of health information.
Second: The potential new patient will turn to the internet and search for their insurance company to see which chiropractor is on their health plan.
Our next online chiropractic marketing systems includes videos of the doctor for all their insurance plans SEO'd for their insurance carriers. So when the potential patient searches the internet for their carrier your video pops up with the relative insurance information.
Third: The potential patient will search the internet for local chiropractors using their location.
We set up videos of the doctor for 18 relevant keywords related to your location. So when the patients searches for your location and chiropractor your videos show up. The most relevant information is on the videos to satisfy the patients answer and get the call.
Fourth: Patients will search for answers for their conditions. We set up videos of the doctor using our online chiropractic marketing for 16 different conditions and keywords which are most often treated by chiropractors.
These are the 4 core online chiropractic marketing systems to beat out your competition and get the call from the new patient.
Like this post? Subscribe to my RSS feed and get loads more!