Your First Online Chiropractic Marketing System
Start With the Most Effective Marketing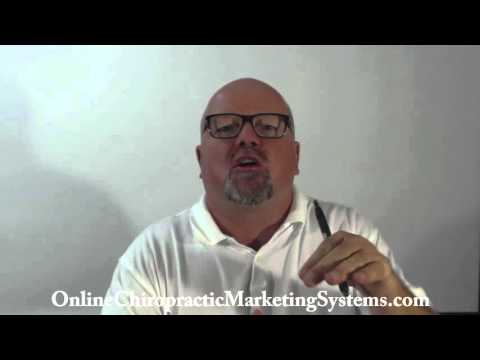 Chiropractors often ask me which marketing will get you business fast.
The answer is based on trust and name recognition. The more trust and the more name recognition the more effective you online chiropractic marketing.
There is one category which offers high trust and high name recognition and that is online chiropractic marketing to you past patients.
Even better or more effective online chiropractic marketing is to find the 3 percent of you past patients who have referred in two or more patients and target them. They have already shown they know like and trust you and are willing to repeatedly go out of there way for you.
The best online chiropractic marketing system to use to stimulate new patients is using e-mail with a video of you and a relevant message.
There is only one stipulation and that is you must stay in contact with them and not just contact them when you want referrals.
The frequency of contact should be a minimum of twice a month. However the material should be what they want and not what you want to push on them.
At Online Chiropractic Marketing Systems we set up and show chiropractors exactly how this is done.
Any time you need new patients it is as easy as turning on the new patient faucet.