Re-activate Patients using Online Chiropractic Marketing
Dr. Paul Hollern teaches re-activations systems using internet videos of the Dr. with e-mail and it's all FREE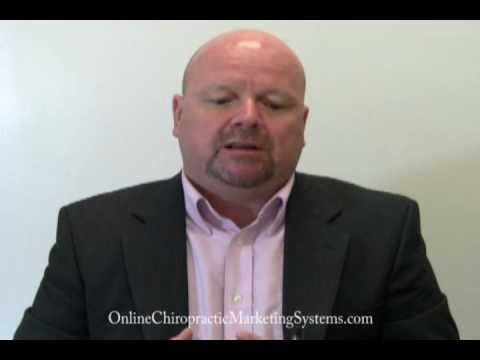 8 Factors for Effective Chiropractic Marketing
High target market
Trust
Need
Accessibility
Frequency with e-mail auto-responder software
Personal
Specific message
Low cost, high return
No other form of media has all of these components Not TV, Radio, or Newspaper.
Re-activations are a low cost high return chiropractic marketing system using the internet.
Some examples I have my clients use:
Dr. video e-mail birthday greeting to the top 3% of their patients
Dr. video e-mail FDA alerts
Dr. video e-mail intro message and link to specific high page rank health care content.
Start using video message to talk to your past patients. Send them information they would appreciate. Watch the re-activations numbers climb.
Give me call and we'll set up your chiropractic internet marketing.