Chiropractors Personal Injury Depositions Blueprint
There are 6 Categories for Chiropractic Depositions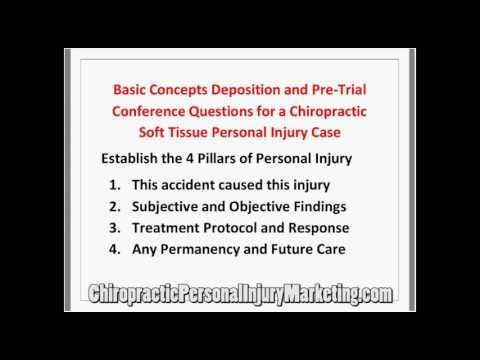 On occasion chiropractors who practice personal injury will have to give depositions relative to their patients case.
There are six major categories the personal injury chiropractor must be aware of when giving depositions and they are:
Establish the cause and effect relationship of the injury
Objectify and quantify the injury
Establish treatment protocol and response to treatment
Determine maximum medical improvement, impairment ratings and the need for future care
Establish the low soft tissue injury cause the problem
Minimize per-existing conditions
These are the 6 major categories you will need to give specific information on regarding your patients deposition.
The more prepared you are for your chiropractic deposition the higher the likelihood you patient will come out with a favorable verdict.