Words You Should Never Use for Chiropractor Marketing
Dr. Paul Hollern, Chiropractor Marketing Expert
There is one category of words you should never use in your chiropractor marketing. Those are words your target market does not know or understand.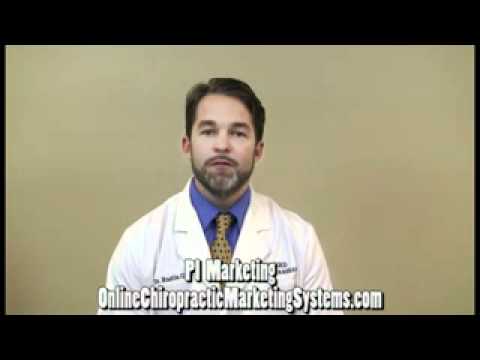 Using words your target market does not understand is a great paradigm and a huge mistake.
When you violate a consumers paradigm there are four factors that will happen and they are:
Decreased trust
Increased resistance
Decreased confidence
Increased defenses
Violating these concepts in your chiropractor marketing will not lead to massive participation.
Chiropractors commonly violate this basic marketing principle. They often talk industry language and terms as though the public at large should or is aware of the meaning.
Even if you think the public should be aware of the they are busy living their lives and do not take time out to try and figure out what you are saying.
There is too much competition out there in chiropractor marketing that will not confuse the market and use their terminology.
So what word in chiropractic is the biggest offender of violating paradigm shifts and causing confusion.
The most promoted word in chiropractic "Subluxation"
If you do not believe me, just go ahead and ask the next three people at the gas station or grocery store is they could help you figure out what the word means.
The word has been used for over 120 years, how much longer do you think it will take before it catches on.
Here is the rule, the average amount of time it takes for a product or service to enter 10 percent of the market is the time it takes for marketing saturation.
Do you want to wait another 120 years for marketing saturation?
The best words to use in your chiropractor marketing are words your target market is familiar with and stimulates an emotional response. The type of emotional response word to use is bases on what your marketing message is about.
Chiropractor Marketing, Dr. Paul Hollern.
Call (813) 480-1693.
Chiropractor Marketing used by Dr. Paul Hollern to Open 77 Chiropractic Offices in 20 states.
Chiropractor Marketing Company