The Number 1 Reason Chiropractic Marketing Fails!
Online Chiropractic Marketing Systems, Dr. Paul Hollern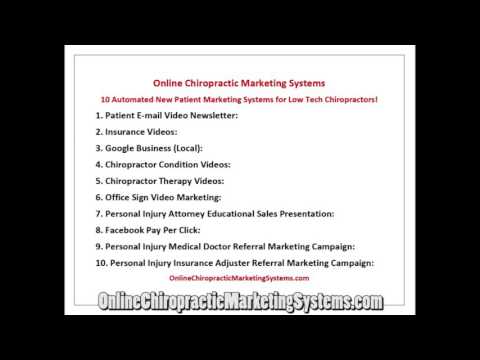 In this video I share with you the number one reason chiropractic marketing often is ineffective and why you should stay away from chiropractic marketers.
The two main reasons chiropractic marketing does not work is they marketing for something the public is not searching for and they market after the lowest form of motivation.
When I learned this I never used chiropractic marketing again and my practice took off.
I ended up opening 77 chiropractic offices seeing over 600K patient visits annually. That was how big of a difference it make in my practice and now I share the exact same strategies with chiropractors.