How To Set Up Chiropractic Lead Generation Marketing
Dr. Paul Hollern, Chiropractic Lead Generation Marketing Expert
Lead generation marketing is the process of capturing a specific target market and sending automated messages with a call to action.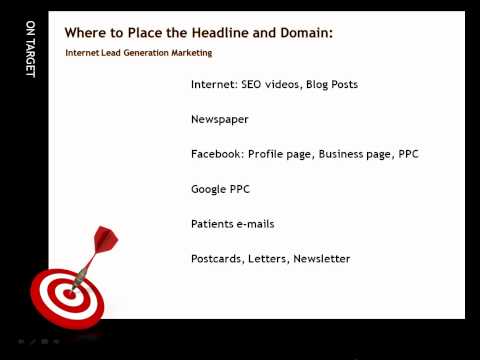 Chiropractic lead generation marketing is very effective because it builds trust and confidence in the target market over time.
Regular messages are sent, usually automated and by e-mail, which help the consumer develop trust in you and the confidence you will be able to help them.
The factors needed for chiropractic lead generation marketing include:
Specific problem bases message, being general will not work. Lead generation marketing is for specific patients with specific problems.
A one page website with the ability to capture their contact information.
A e-mail auto responder connected to the one page website.
Follow up messages within your e-mail auto-responder.
Your chiropractic lead generation marketing can be set up  with text, videos, PDF, word documents, power-point presentation etc.
For more information on how Online Chiropractic Marketing Systems can set up and run your chiropractic lead generation marketing give me a call at 813-480-1693.
Chiropractic Lead Generation Marketing, Automated New Patient Internet Marketing for Low Tech Chiropractors.
Call 813-480-1693
Chiropractic Lead Generation Marketing Company.