Online Chiropractic Marketing
New Patient Lead Generation Formula
Dr. Paul Hollern Explains Automated New Patient Lead Generation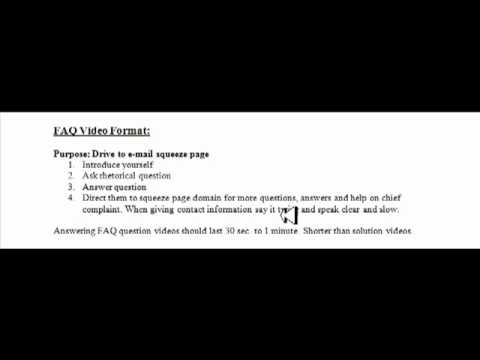 Online chiropractic marketing lead generation marketing involves three steps.
Create video answering common chief complaint questions and send to domain squeeze page.
Capture e-mail for automated followup on squeeze page website, offering benefits on why they should give there e-mail.
Use e-mail auto-responder for daily solution videos with a call to action.
This is the online chiropractic marketing new patient lead generation system. It can be used for all gateways, with each chief complaint having it's own set of question and solution videos.