Place Keyword in Title for Online Chiropractic Marketing SEO
Make sure your keyword is in your title tag of your web page for your chiropractic internet marketing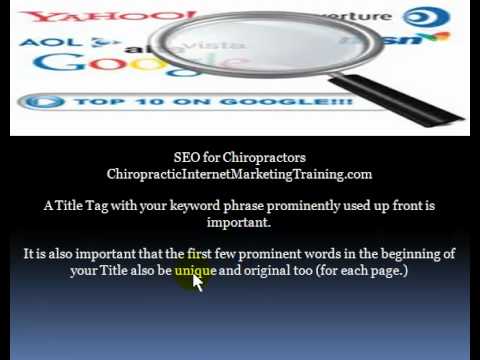 It is very important to place your keyword in the title tag for search engine optimization. Each page should have it's own keyword specific content.
Of the the 7 components to optimize a web page
your key word in the title tag is the most important!
I have opened 77 chiropractic offices in 20 states and am the founder of online chiropractic marketing systems a marketing company that specializes in chiropractic internet marketing.
If you want to dominate the internet in your area with your gateway keywords….give me a call!
813-480-1693
I do all the work
!
Like this post? Subscribe to my RSS feed and get loads more!