PI Marketing For Chiropractors Strategy Video
Dr. Paul Hollern, PI Marketing Expert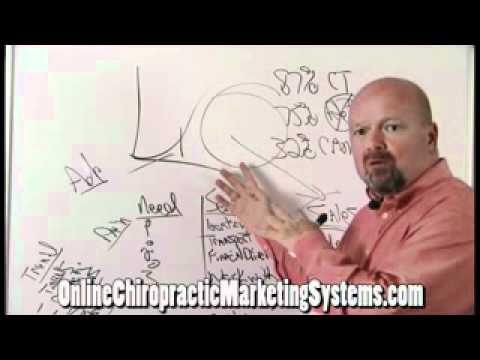 One of your top PI marketing strategies is to learn PI attorney educational sales. This is why you could benefit from learning a little bit of sales.
Only 25% of PI attorney refer their cases out and 68% of all PI cases never go to chiropractors.
The reason PI marketing for chiropractors sales strategy is important is this large segment of the market does not and is not looking for chiropractors. So what does this mean, it means they do not have a perceived need and PI marketing for chiropractors in the form of advertising will not work.
Advertising is only effective for PI marketing for chiropractors when the target market has a perceived need. Sixty eight percent of the PI attorneys don refer their clients to chiropractors. If they did it would show they have a perceived need.
So how do you reach this large segment of the market with your PI marketing for chiropractors? Educational sales will help shift the perceived need from unconscious to couscous.
Sales is the process of taking a target market and taking them through three phases of awareness. The admit phase, the consequences phase and the personalization phase.
Once you know how to do this the sixty eight percent of the PI patients not seeking chiropractic care will become open and this is a very large segment of the market.
So understanding PI marketing for chiropractors and the educational sales process is a very valuable skill set.
Form more information on educational sales and PI marketing for chiropractors give me a call at 813-480-1693.
Like this post? Subscribe to my RSS feed and get loads more!