PI Marketing Chiropractors Attorney Referrals
Dr. Paul Hollern, PI Marketing Chiropractors
What determines if a PI attorney will refer their client to chiropractors. In this PI marketing chiropractors interview with PI attorney we ask about what he sees involved in referring PI clients to chiropractors.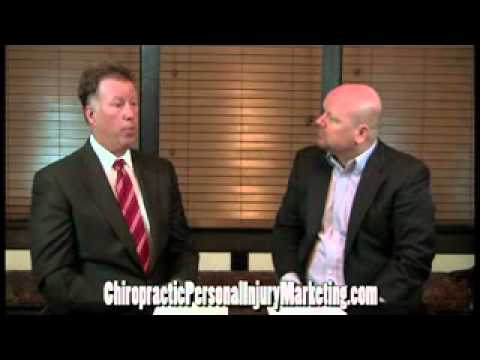 Factors which determine where the PI attorney where refer their client a primary consideration is the location of the clients home or work address.
Secondary factors include is the doctor performing the proper diagnostics timely or involving other specialists for the clients conditions.
This why if you think a PI attorney already has chiropractors locked up for referrals you would be incorrect especially is the client lives in your vicinity and the PI attorney regular referral sources do not.Your PI marketing for chiropractors can help find and establish relationships with PI attorneys.
The PI attorney knows that when clients miss their appointment it significantly hurts the case.
Likewise a chiropractor who does not do due diligence in regards to diagnostics and medial team referrals will limit the case and ruin any PI marketing for chiropractors that has worked.
Often times when I help clients gather their PI attorney marketing list I hear a statement like " that attorney is already working with ___.
My response knowing this information is does he work with a chiropractor in your back yard.
For more information on PI marketing chiropractors and PI attorney marketing give me a call at 813-480-1693.
PI Marketing Chiropractors, Automated PI Marketing for Chiroprators, Dr. Paul Hollern,
Call (813) 480-1693.
PI Marketing Chiropractors Company
Like this post? Subscribe to my RSS feed and get loads more!