Personal Injury Marketing Video Newsletter

Dr. Paul Hollern, Personal Injury Marketing Expert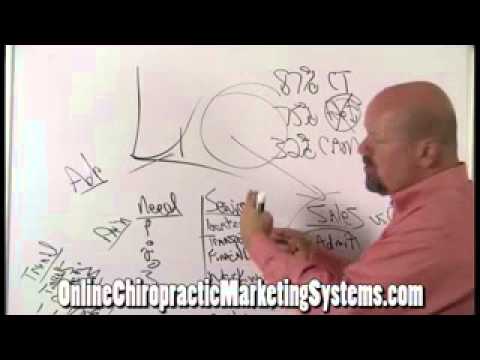 The first place to start your personal injury marketing is a news letter to your past and existing patients. The reason this is the first place to start is when someone has a personal injury the first place they will go for answers is their significant other.
The definition of significant other is is based on who in that persons sphere has high trust. This is typically the spouse, mother, father, brother, sister or sons and daughters.
So you want to be sure your personal injury marketing is in front of your past patients not only for when their family members experience personal injuries but also when your past patients get into accidents.
About two percent of your past patients will be involved in an auto accident every year. So if you take your past patients and multiply that times their circle of influence in which also two percent is involved in auto accidents you can have a larger number of personal injury patients with high trust.
The single best method we like to use to stay in touch with our past and present patients patients is the video newsletter. The video news letter is an e-mail with a link to a video of the doctor.
The reason we like to use the doctor videos newsletter for personal injury marketing is it is personal and fifty five percent of communication is visual.
When we use the doctors in the videos this makes the personal injury marketing that much more personal.
Just be sure the information the doctor talks about is relative to personal injury and most relative to the patient.
For more information of how we can help set up your personal injury marketing video news letter give me a call at 813-480-1693.
Like this post? Subscribe to my RSS feed and get loads more!