Personal Injury Marketing Chiropractic Attorney Referrals
Most chiropractors would like to know why PI attorney refer their their clients to certain chiropractors and how they can get in on the loop.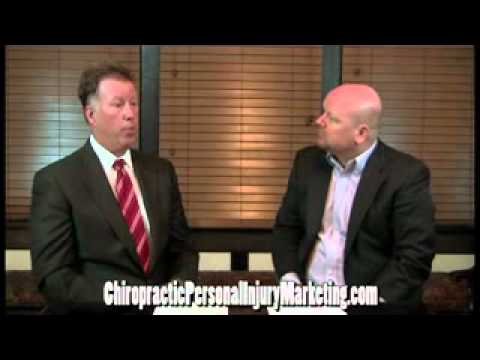 The answer to why PI attorneys refer to specific chiropractors and how you can get in on the referral loop is based on two factors:
How close your practice is to where the PI client lives or works. This is one of the most important factors for your personal injury marketing chiropractic attorney referrals.
How good are you at documenting and creating reports based on the financial drivers of the case.
The importance of where you live relative to the patients work or home address is vital from a persona injury attorney perspective. One of the factors which significantly lower the value of the case is when patients miss their doctors appointments.
This tells the insurance company that their injuries are not that significant and it has a very detrimental factor in the PI attorney claim.
The next factor for personal injury marketing chiropractic is the documentation of the PI patients injuries.
The majority of the PI insurance companies use software programs called "Colossus" to create settlements.
These settlements are based on the doctors notes and how well they document the financial drivers of the case.
If the referring doctor does not document the financial drivers of the case it will significantly lower the case value.This should be a part of our personal injury marketing chiropractic plan.
If you plan on increasing your PI attorney referrals you must know and document the financial drivers of your PI patients to assist your PI attorney in their claim.
For more information on personal injury marketing documentation give me a call at 813-480-1693.
Personal Injury Marketing Chiropractic, Dr. Paul Hollern,
Call (813) 480-1693.
Personal Injury Marketing Chiropractic Company
Like this post? Subscribe to my RSS feed and get loads more!