Personal Injury Chiropractic Online Marketing Tip
Dr. Paul Hollern, Chiropractic Online Marketing Expert
One of the best tips for using chiropractic online marketing for your personal injury practice is to promote to your past patient base using e-mails and doctor videos.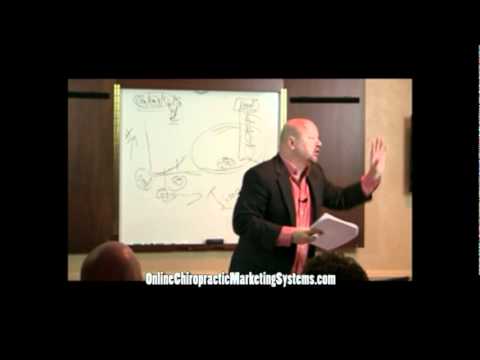 The reason you want to market for PI patients from your patient base is 2% of your patient base is in a auto accident every year.
Each of you patients has on average a 7 circle of influence. That means 7 other people who they like, know and trust. These people are in auto accidents every year.
So if you take you patient base and multiply it times 7 and then times 2% you can see how many potential PI cases your personal injury chiropractic online marketing can generate.
Multiply that number times your PI case average and now hopefully you are getting the picture.
So one of the best places to start your personal injury marketing is your past patients using chiropractic online marketing.
You should already have your past patients e-mail address and they already should know, like and trust you.
Add to your PI marketing videos of the doctor offering solutions to the most common questions these people have after a personal injury and send them out regularly.
Your chiropractic online marketing will work even better if you connect the content and doctor videos to an e-mail auto responder.
The e-mail auto responder will create automated follow up. The follow up is one of the primary factors in an effective personal injury chiropractic online marketing campaign.
For more information on how to set up your personal injury chiropractic online marketing e-mail auto responder give me a call at 813-480-1693.
Chiropractic Online Marketing, Automated New Patient Internet Marketing for Low Tech Chiropractors.
Call 813-480-1693
Chiropractic Online Marketing Company.
Like this post? Subscribe to my RSS feed and get loads more!