Online Chiropractic Marketing Lead Capture
Dr. Paul Hollern Explains Internet New Patient Lead Capture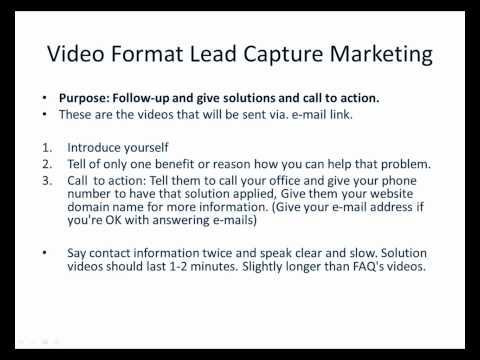 The most powerful component of online chiropractic marketing is the followup. You have heard before it takes 7 "touches" for an action. Weather it is 7 or not is representative of the power of multiple contacts.
What is great about the internet the possiblity to followup with your target market. It helps if on the followup you had a visual, such as a video of doctor with a solution and a call to action.
Online chiropractic marketing new patient lead generation systems include three components:
Videos that answer common questions about your topic, telling them what domain name to go to for more information
Squeeze page which offers the benefits of your topic in exchange for contact information such as a e-mail address.
Follow up messages preferably videos of the doctor offering solutions to that particular problem.
The domain name to the squeeze page can be used for new patient referrals, Facebook, pay per click, local newspapers.
Like this post? Subscribe to my RSS feed and get loads more!