Online Chiropractic Marketing Describes Website Competitive Analysis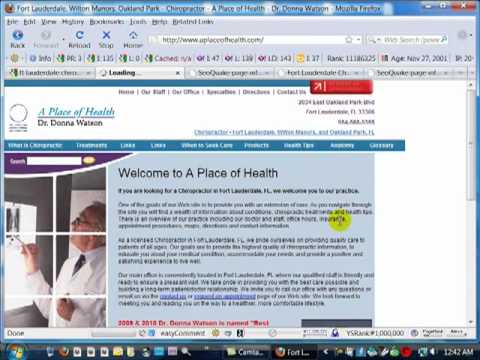 There are several steps to evaluating the competition for your keywords. In this video I describe a brief evaluation of a possible competitor for the keyword ft lauderdale chiropractor.
The second step in dominating the first page of Google
(after researching your keywords)
is to evaluate the competition
Fortunately their is a science to the first page of Google and by evaluating the competition you will gain a better understanding for what it will take to overcome your competitors.
Google is not a socialist system which distributes traffic equally regardless of input. Google is a capitalistic system. The good news is if you have knowledge and spend the time and effort your can compete against the big boys in many industries on the internet.
Those who create the most value for their online chiropractic marketing win in the public eyes and Googles.
Like this post? Subscribe to my RSS feed and get loads more!