Online Chiropractic Marketing Client Owns All 10 Links on Google First Page
Chiropractic internet marketing dominates all 10 Google first page links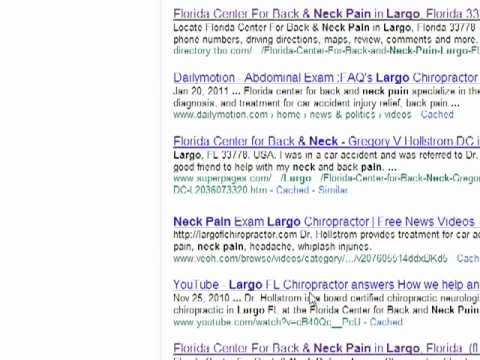 Another client of Online Chiropractic Marketing Systems has come to dominated Googles first page.
The keyword the client wanted to own was neck pain for their community. Within 60 days using advanced search engine optimization techniques we were able to own all 10 links on the first page of Google for their location and the keyword neck pain.
The more links you have on the Googles first page and the higher up the links the more new patient calls you will get.
Getting on the first page of Google for you online chiropractic marketing takes knowledge and time of SEO and using a combination of strategys for the internet.
If you wanting new patients, the internet is where everybody goes for information. If your not on the first page of Google your competition is.
Give me a call, I can make chiropractic internet marketing work for your chiropractic office.
Like this post? Subscribe to my RSS feed and get loads more!