Old Blog Date Chiropractic Website Mistake
Dr. Paul Hollern, Chiropractic Website Expert
One of the most common chiropractic website mistakes is to have your latest blog date old. What I mean by old is the latest blog shows a date of greater than a couple weeks.
Old Chiropractic Website Blogs Show Your Not Keeping Up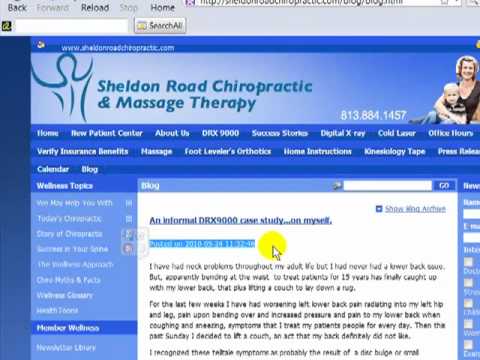 This is very common because the chiropractor starts off excited thinking blogging will immediately have an impact or that every body wants to subscribe to your blog.
In a very short time the chiropractor does not see any results and quiets. Next thing you know when patients go to your chiropractic website and look at your pages and blog there is a date that is six months old or older. This does not create a very good impression.
The answer to old blog dates is to not post the date of the blog on the post. Check off on your chiropractic website where blog dates are turned off.
Now when potential patients look at your blog they do not see a date yet still see the content.
Another way to have current blog dates is to create multiple blog posts and post date the release. Lets say you create six months worth of blogs now all you have to do is spread them out to be releases periodically over a long time period.
Just be sure to mark on your marketing calendar when the new blogs have to be posted.
The last way to not have old blog dates on your chiropractic website is to personally hold one team member responsible for a certain number of blogs and dates.
During your weekly staff meeting check the blog statistics to see if they are keeping  up.
One method I do not recommend is the chiropractor post their own blogs. This is a terrible leverage of the doctors time vs. money
For more information on how your chiropractic website can dominate the first page of Google for 129 keywords and have all your blogs done for you give me a call at 813-480-1693.
Chiropractic Website, Automated New Patient Internet Marketing for Low Tech Chiropractors.
Call 813-480-1693
Chiropractic Website Company.
Like this post? Subscribe to my RSS feed and get loads more!