New Patient Online Chiropractic Marketing Systems Video
Dr. Paul Hollern, Online Chiropractic Marketing Expert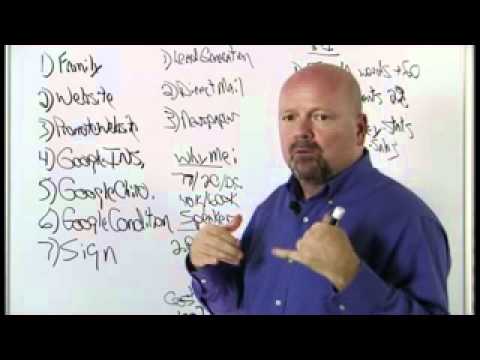 Your online chiropractic marketing should follow the new patient flow chart. Put yourself in a new patients position to find out what and where your online chiropractic marketing should be.
The following is the flow chart that potential patients turn to when pick a chiropractor.
First the new patient will ask a friend or family member is they know of a good local chiropractor. Because of this your marketing should include regular communication to your past patients not only for re-activation but for when their family members and friends ask them if they know of a good chiropractor you will be the first to come to their mind. Online chiropractic marketing would include regular e-mails with videos of the doctor containing valuable content.
The second online chiropractic marketing is when the potential new patient turns to the internet and Googles for a chiropractor in their location. Our online chiropractic marketing systems include 22 variations of keywords for local chiropractor.
Next the potential new patient will Google their insurance company looking for who is a provider with their insurance who is in their back yard. Our online chiropractic marketing includes video for each insurance company to intercept the potential patient and get them to call you and not the competition.
These are just a few of the online chiropractic marketing systems which we offer as a service to help chiropractors use online chiropractic marketing for new patient acquisition.
For more information on how Online Chiropractic Marketing Systems can help your practice call 813-480-1693.
Like this post? Subscribe to my RSS feed and get loads more!