New Patient Online Chiropractic Marketing by Reverse Engineering
Dr. Paul Hollern, Online Chiropractic Marketing Expert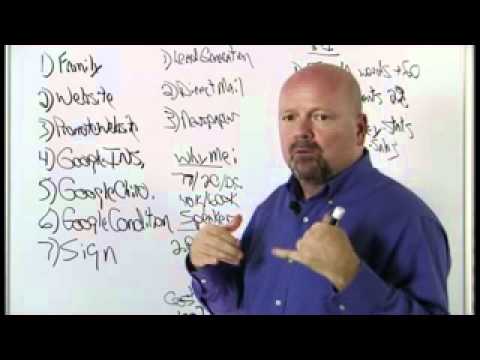 The best way to find any type of new busienss is reverse engineering. What this means is to find your target market and base the prinipcles of your marketing on those of your target market.
That is exactly what I have done to create the onine chiropractic marketing systems. I have followed the new patient decision makeing and created a total online chiropractic marketing system.
This is how the online chiropractic marketing follows the potential new patient.
The first place the new patient will look after they have made a decision to see a chiropractor is asking someone they trust who they know. This is typically the spouse. The marketing systems we have in place to capture this group is the automated video newsletter.
The next place a new patient will look for a potential chiropractor is online. They will go online and Google the name of their insurance company looking for a chiropractor who is on their plan that is nearby. The online chiropractic marketing systems we have in place their are videos that are SEO'd for their insurance company so when they search for their insurance web site online your videos show up with the answer to their question.
The next place the new patient will go is to search for a chiropractor based on location. This is where Google local places comes in. We SEO videos for the same words the majority of people will use when searching for a chiropractor.
For the remaining steap see the video above:
For more information on how we use reverse engineering to capture new patients searching for a chiropractor give me a call at 913-480-1693.
Like this post? Subscribe to my RSS feed and get loads more!