Most vs. Least Effective PI Attorney Marketing Systems
Dr. Paul Hollern, Chiropractic PI Marketing Expert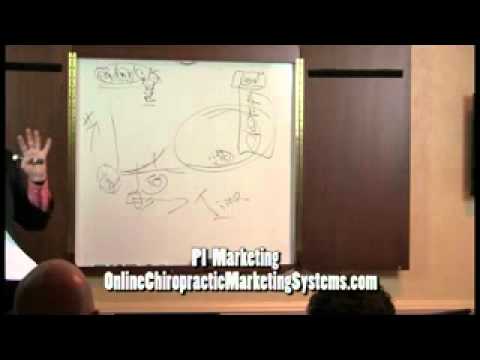 The vehicle of deliver is the method at which your PI attorney marketing message is delivered to your demographic, psychographic, and geographic target market.
There are four systems to use which will give a greater effectiveness vs. less effectiveness. The four vehicle of chiropractic PI attorney marketing systems are:
Cold Calls
Leads
Active Referrals
Introductions
Each of these PI marketing vehicle of delivery systems has many variations. Cold call PI attorney marketing systems will offer the least effective method with introduction systems offering the most effective PI attorney marketing systems.
The primary two factors which determines the effectiveness of your marketing is trust and need.
If my target market has high trust and need and the marketing message is on of value then the vehicle of delivery will significantly increase the effectiveness of your chiropractic PI attorney marketing.
For more information on how we set up, teach and run your chiropractic PI attorney marketing systems give me a call at 813-480-1693.
Chiropractic PI Attorney Marketing.
Call Dr. Paul (813) 480-1693. Internet Based Chiropractic Personal Injury Attorney Marketing for Chiropractors.
PI Marketing for Chiropractors
Like this post? Subscribe to my RSS feed and get loads more!