Most Common Chiropractic Website Mistake
Dr. Paul Hollern, Chiropractic Website Expert
The absolute most common chiropractic website mistake is too much irrelevant junk.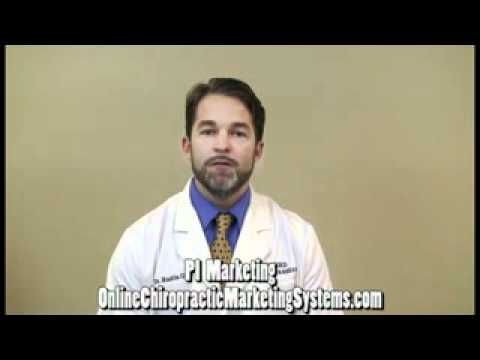 First let me start with the comment "too much". When patients go to a chiropractic website they are not going to be staying on it reading it like it was the library of congress.
The patient is there overwhelmingly for one reason and that is to view any content you have in regard to their condition and what you have to say on how you can help. The is the number content factor your chiropractic website should have.
The they will look to who you are and your contact information.
When I look at some of the chiropractic websites there can be as much as 30 options on the first page.
A confused mind does not act. The average person can handle seven options. And when offer the first seven options it should fall in line with the 80/20 rule of marketing and those options should be in the order of priority of what that potential patients wants.
As an industry 84% of what chiropractors treat is back pain, neck pain, and headaches. So your chiropractic website should reflect by far what the majority of the prospective patient base wants.
The junk I'm referring to is the history of chiropractic, the BJ story, common conditions which represent less than 1% of who seek chiropractic care and last but not least the rotating 3D spine.
Think about it for a minute, if you did not know anything about anatomy and you went to a dental site who you were considering for dental care how interesting would you be a a rotating 3D tooth?
So by far the most common chiropractic website mistake is too much irrelevant junk on the site.
For more information on how to create a website that is clear and to the point to which the vast majority of potential patients want give me a call at 813-480-1693.
Chiropractic Website, Automated New Patient Internet Marketing for Low Tech Chiropractors.
Call 813-480-1693
Chiropractic Website Company.
Like this post? Subscribe to my RSS feed and get loads more!