Increase Attorney Referrals Using PI Marketing Chiropractic
Dr. Paul Hollern, PI Marketing Chiropractic Expert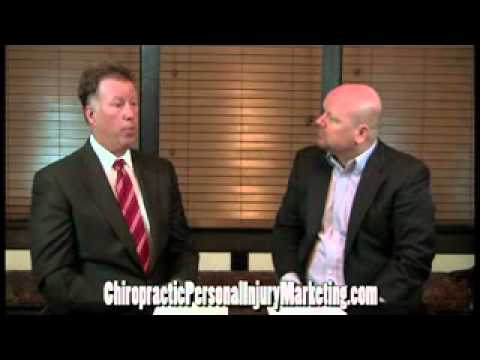 There are several steps to consider when trying to increase your PI attorney referrals. First you must be aware that if they do not have a perceived need for your services you will not get the referrals.
Sounds easy enough however most chiropractors go in talking about chiropractic. The PI attorney do not care about chiropractic what they care about is how to make more from each settlement and increase the number of PI cases.
Unless your PI marketing chiropractic cannot do this you will not get PI attorney referrals.
The formula to increase PI attorney referrals using PI marketing for chiropractic is the following:
Create target marketing list
Fill your list with PI attorney introductions
Of the 3 categories of PI attorneys, target the B category
Send a compelling message to attract their attention. A message no other health care provider can offer and that creates monetary value for their PI cases.
Use video to send your PI marketing chiropractic message to increase their trust in you.
Use a follow up systems such as an e-mail auto responder for automated follow up, rarely does anybody act the first time they see or hear a message.
After contact has been established be sure to be able to take the PI attorney through 3 phases to increase perceived need. Admit phase, Consequences phase, Personalization phase.
Ask the for referral.
These are the basic steps to increase PI attorney referrals using PI marketing chiropractic. And now for the most important part, pick a message that when you show they now see how by not suing your services they are loosing money.
Now you have the formula for increased PI attorney referrals using PI marketing chiropracitc.
For more information on how we can set this auto mated system up for you give me a call at 813-480-1693.
PI Marketing Chiropractic, Automated PI Marketing for Chiropractors, Dr. Paul Hollern,
Call (813) 480-1693.
PI Marketing Chiropractic Company
Like this post? Subscribe to my RSS feed and get loads more!