How To Use Chiropractic Lead Generation Auto Responders For Chiropractic Marketing
Dr. Paul Hollern, E-mail Chiropractic Lead Generation Marketing
Using chiropractic lead generation e-mail marketing for your chiropractic marketing is a good way to develop prospective business.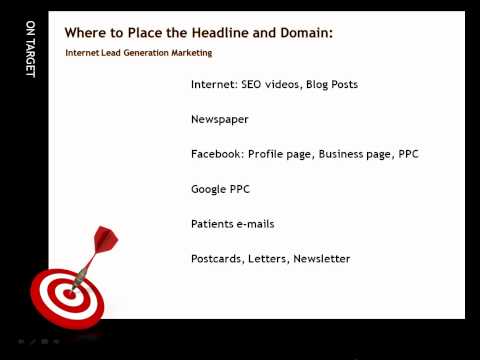 The principle of lead generation makes sense and is fairly straight forward.
You start with a very specific problem, you cannot be general and you do want to headline problems of the target market not your benefit.
Soliciting problems will increase the effectiveness of you lead generation chiropractic marketing.
Next, offer free content relative to the message which the target market will most likely want and send them to a website squeeze page.
A squeeze page is a one page website with only one message, give me you contact information in exchange for the free information.
When the prospect signs up the lead generation system has been set up to follow up automatically with periodic relevant messages and a call to action. Most of the time the auto-responder is connected to an e-mail account and the information is sent via e-mail. However this does not always have to be the case.
You can follow up with direct mail, phone call or any other form of communication in which you have gathered from the prospective client.
The reason chiropractic lead generation marketing is so effective is there are many supportive factors
First the message has to be very specific and not general thereby connecting with a highly probable market.
Second, the is automated follow up. The follow up is the most important aspect of the chiropractic lead generation marketing system.
Follow up marketing allows for the creation and establishment of trust and confidence in you target and helps to decrease defenses and resistance.
For more information on how Online Chiropractic Marketing Systems can set up and run your chiropractic lead generation systems give me a call at 813-480-1693.
Chiropractic Lead Generation Marketing, Automated New Patient Internet Marketing for Low Tech Chiropractors.
Call 813-480-1693
Chiropractic Lead Generation Marketing Company.
Like this post? Subscribe to my RSS feed and get loads more!