How to Evaluate your Online Chiropractic Marketing Competition
Dr. Paul Hollern Demonstrates How to Evaluate your Chiropractic Internet Competition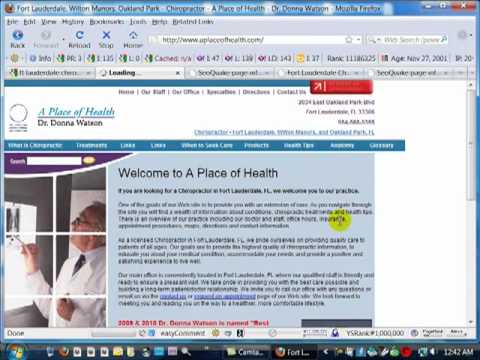 What will it take to dominate Google for your online chiropractic marketing area. This is a recorded live evaluation for a client who called asking what it would take to be on the first page of Google.
There are seven categories to optimize your content:
Keyword in title tag
Keyword in H1 or Heading
Keyword in H2 or subheading
Keyword in content not more than 2.5%
Keyword in meta keywords
Keyword in meta description
Photos and videos tagged with keyword
The first step in being on the first page of Google is to SEO optimize your content. If you do not Google will not know what your chiropractic internet marketing material is about.
For more information on how to get more new patients using online chiropractic marketing give me a call. I'll evaluate your internet marketing competition.
Like this post? Subscribe to my RSS feed and get loads more!