How To Dominate Internet PI Marketing For Chiropractors Using Doctor Videos
Dr. Paul Hollern, PI Marketing Chiropractors Expert
Are you interested in grabbing all the PI patients in your market looking for a chiropractor?
We all know patients will click on a video before reading an article or blog. Having said that what if you had 54 personal injury keywords covered on the first page of Google so when patients search they always find your videos?
We can make that happen!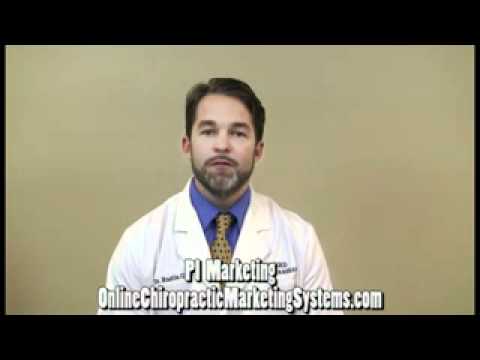 How? We shoot over 200 doctor videos covering 54 keyword variation for the internet. The videos include treatments and therapies on how you can help the PI patient.
These videos are recoded to create over 600 videos which we post to over 40 videos sharing sites.
If you want to attract all the PI patients searching the internet for up to 54 keywords, use PI marketing for chiropractors doctor videos
We not only cover the keywords we cover how you can help, common questions, your therapies and treatments and how they can help.
For more information on how to dominate the internet for your local area in PI marketing for chiropractors using doctor videos give me a call at 813-480-1693.
PI Marketing Chiropractors, Automated PI Marketing for Chiropractors, Dr. Paul Hollern,
Call (813) 480-1693.
PI Marketing Chiropractors Company
Like this post? Subscribe to my RSS feed and get loads more!