Free Chiropractic Online Marketing Formula
Dr. Paul Hollern, Chiropractic Online Marketing Expert
There is no need to fail with your chiropractic online marketing for lack of knowledge or experience. One of the traits that enabled me to open 77 chiropractic offices in 20 states is to learn from what already worked for others.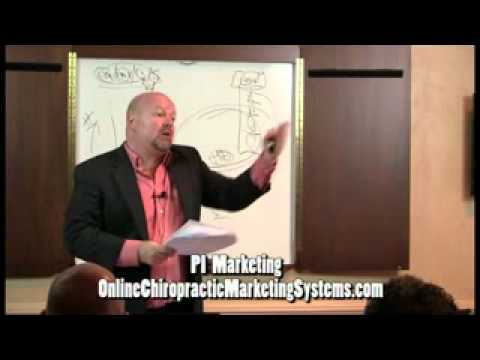 This is no different when creating and promoting your chiropractic online marketing material. Find and use what is already working will make your life much simpler and your chiropractic online marketing much more effective.
When it comes to marketing you must know the tried and true formulas.
When advertising the formula is bases on there already being a need in the consumer or potential chiropractic patient.
When there is no percieved need in the potential customer for you  however they do have a need they just use alternative methods or are unaware of the need.
The advertising formula is:
Price
Proximity
Quality
Service
It will be one of these reasons why they choose you over your competition. Why USP or unique sales position should be in one of these categories. To find which category would have the most value to your prospective patient just reverse engineer to find out which one is most important to them. Do a survey.
The formula for your chiropractic online marketing for sales is:
Problem
Solution
Why You
Offer
Deadline
Your chiropractic online marking content should reflect the content of each of these topics.
For more information on how to maximize the results for your chiropractic online marketing give me a call at 813-480-1693.
Like this post? Subscribe to my RSS feed and get loads more!