First Page Google 129 Chiropractic Online Marketing Keywords
Dr. Paul Hollern, Chiropractic Online Marketing Expert
Statistics show that potential new patients will first Google their condition on the internet 67% of the time before they make their first chiropractic appointment.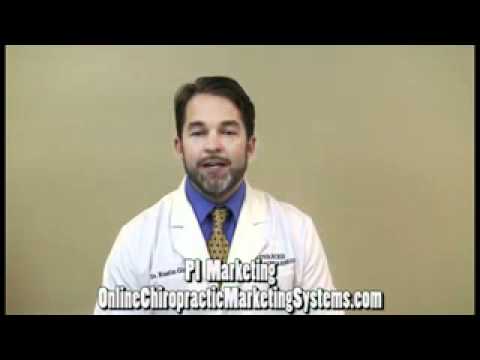 If you want to capture more new patients it would help if you were the chiropractor that showed up when thy search online.
The best way to capture those patients looking online for a chiropractor is to fulfill three categories:
Have chiropractic online marketing content for the keywords they are searching
Be on the first page of Google for those keywords
Have videos online for those keywords
This is why our chiropractic online marketing system uses videos of the chiropractor for 129 health related keywords and marketing for the first page of Google
So when patients search for answers to their back pain, neck pain or auto injuries your show up on video with explanations of how you can help these conditions.
When you show up on video for the first page of Google you get the new patient and not your competition.
Videos is just one of the chiropractic online marketing systems we use to help our chiropractic clients dominate the internet for their location and get the new patients searching for answers.
For more information on how chiropractic online marketing can support your efforts to attract chiropractic new patients give me a call at 813-480-1693.
Chiropractic Online Marketing, Automated New Patient Internet Marketing for Low Tech Chiropractors.
Call 813-480-1693
Chiropractic Online Marketing Company.
Like this post? Subscribe to my RSS feed and get loads more!