Find Patients Keywords for your Online Chiropractic Marketing
Dr. Paul Hollern demonstrates a free tool to help find the key words your patients are searching
Using keywords for your chiropractic online marketing is the first step for a successful online chiropractic marketing campaign. Tools such as Wordtracker questions tool help increase the effectiveness of your online marketing.
Wordtracker questions tool can be used for:
Find patient keywords
Words to blog about
Insight into the mind of your patients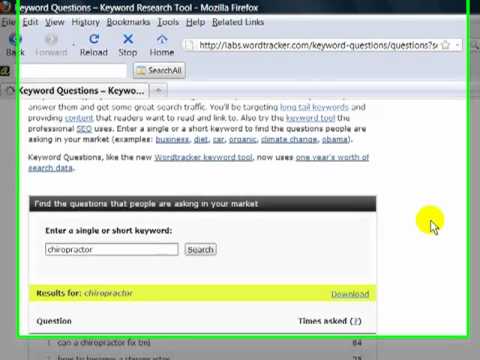 Like this post? Subscribe to my RSS feed and get loads more!