Chiropractor Marketing Systems
Dr. Paul Hollern, Chiropractor Marketing Expert
When using chiropractor marketing techniques their is a formula, blueprint or science. Unless you have studied marketing you probably would not be exposes to the science of chiropractor marketing.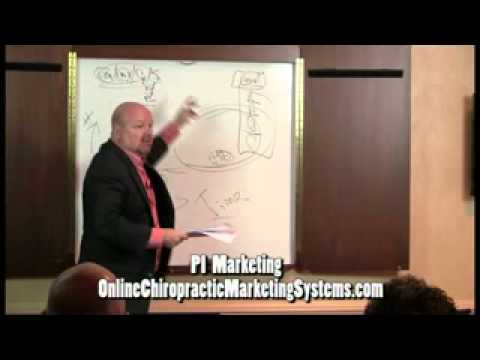 The formula for chiropractor marketing is as follows:
Demographics
Geographics
Psychographics
Gateways
Vehicle of Deliver
Needs Analysis
Solution
Why You
Offer
Deadline
If you follow this chiropractor marketing formula your chances of increasing your chiropractic new patients significantly increase.
The single most important aspect of the chiropractor marketing formula is the needs analysis component. If you do not know how to establish the need in your prospective patient you chances on getting them to come into your office significantly decreases.
Our chiropractor marketing systems not only show how to attract the 92% of the population who are not seeking chiropractic care, but we have systems to create new patients staring with your existing new patient significant other, to their child to their best friend or co-worker.
The more you follow the science of chiropractor marketing the more new patient you will get and the busier you will become
For more information on our chiropractor marketing systems give me a call at 813-480-1693.
Chiropractor Marketing, Dr. Paul Hollern.
Call (813) 480-1693.
Chiropractor Marketing used by Dr. Paul Hollern to Open 77 Chiropractic Offices in 20 states.
Chiropractor Marketing Company
Like this post? Subscribe to my RSS feed and get loads more!