Chiropractic Internet Marketing Done For You
Dr. Paul Hollern, Chiropractic Internet Marketing Expert
We understand chiropractors are busy. Not only are they busy they do not increase their income by personally performing chiropractic internet marketing.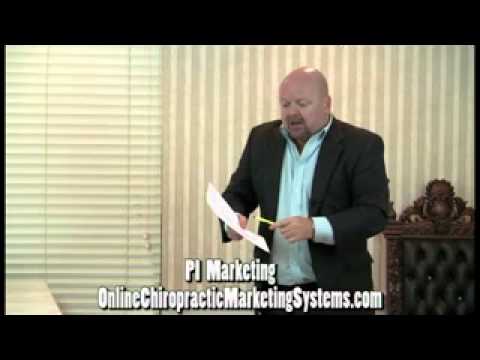 Bases on this assumption we perform all the chiropractic internet marketing for our chiropractic clients.
As with an business the maximum way to increase the business revenues is to surround and support yourself with people who help support how you make the most money for your time.
Just as you would not be the chiropractor and answer the telephone and bill the insurance or even do your own taxes.
As the internet has become the focal point of chiropractic internet marketing most chiropractors are leveraging their time by subcontracting these services to providers who can help push new patients in their direction.
The best managers understand that to maximize your financial capacity you need to surround yourself with a team who can process and support the chiropractors highest financial leverage.
Our chiropractic internet marketing is a done for you system.
After having practiced 16 years and opened 77 chiropractic offices in 20 states I understand how important it is to have chiropractic internet marketing systems done for you enabling you to maximize your time for money.
For more information our how we support pushing new patients for your services give me a call at 813-480-1693.
Chiropractic Internet Marketing, Automated New Patient Internet Marketing for Low Tech Chiropractors.
Call 813-480-1693
Chiropractic Internet Marketing Company.
Like this post? Subscribe to my RSS feed and get loads more!