Automated Chiropractic Online Marketing Video Newsletter
Dr. Paul Hollern, Chiropractic Online Marketing Expert
One of the best and most effective uses of chiropractic online marketing is the automated doctor video newsletter. The newsletter is one of the most effective forms of maintaining a relationship with your past patients and stimulating re-activations and referrals.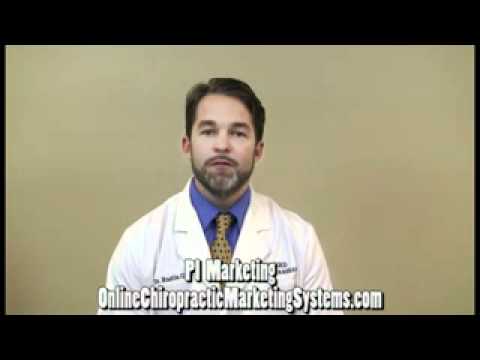 The automated portion of the video newsletter is by using the e-mail auto-responder. If you have your new patients sign up for the e-mail auto-responder at the time of the first visit they will always be getting a form of contact from you automated. Now you do have to set up the automation however after if is set up there are no more labor or time costs.
We use e-mail for two main reasons, first it is inexpensive and second almost everybody has an e-mail account and uses it frequently. Communication with your patients via e-mail is a very cost effective method of chiropractic online marketing.
The next portion which makes this form of chiropractic online marketing the best form of communication is personal videos of the doctor. Most people communicate (55%) visually. So you are not only using a very effective form of communication you are stimulating an emotional trigger.
Your patients have some form of emotional relationship after having been treated by you. When they see a video of you it creates an emotional response like no other form of chiropractic online marketing.
When used in combination the automated chiropractic marketing video newsletter is one of the best forms of chiropractic online marketing.
For more information on how to set up your automated chiropractic online marketing video newsletter give me a call at 813-480-1693.
Chiropractic Online Marketing, Automated New Patient Internet Marketing for Low Tech Chiropractors.
Call 813-480-1693
Chiropractic Online Marketing Company.