Automated Doctor Video PI Marketing for Chiropractors
Dr. Paul Hollern, PI Marketing For Chiropractors
One of the single best forms of PI marketing for chiropractors is to take advantage of delivering doctor videos via e-mail to your PI market.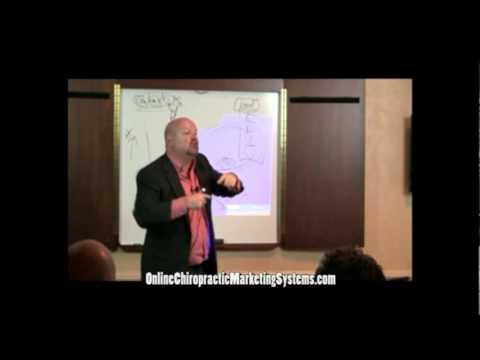 Your PI marketing could be targeted to your past patients, potential patients or PI attorneys.
To accomplish doctor video PI marketing you will need these components:
Video of doctor
E-mail auto-responder
Website squeeze page
The message still needs to be relevant for the effectiveness of your PI marketing. We are only discussing the vehicle of communication.
What makes this one of the best forms of communication is the low cost, the automation and the visual emotion effect of personal doctor videos.
After you have decided on a compelling PI marketing for chiropractors message you would then need to connect the material.
Set up the website squeeze page to be able to capture your target market contact information. Connect it to a e-mail auto-responder and embed the link of your doctor videos delivering the message to the right market.
Start the PI marketing for chiropractors with a compelling message and let the automated doctor video PI marketing for chiropractors do the work.
For more information on how to set up an automated doctor video PI marketing for chiropractors campaign give me a call at 813-480-1693.
Like this post? Subscribe to my RSS feed and get loads more!