90 to 230 Patient Visits with Online Chiropractic Marketing Systems
In 10 weeks Dr. Lane went from 90 to 230 patient visits using Dr. Paul Hollerns Chiropractic Internet Marketing
Your office can have a threefold jump in business when you know what to do.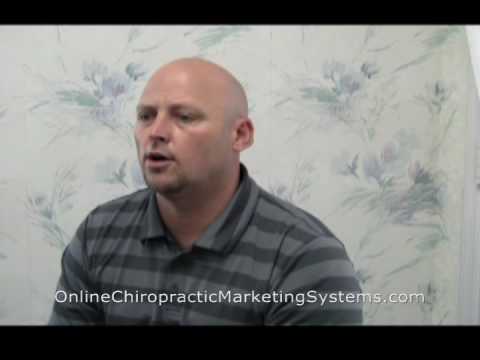 I've opened 77 chiropractic offices in 20 states. After that kind of work it doesn't take long to spot where the problem areas are in a chiropractic practice. A brief statistical analysis in the hands of someone that knows how to read statistics can do wonders.
I'm often asked how did you get around to all those offices?
I didn't is my answer.
I read the business statistics and that told me where to focus the attention of that particular office. That's part one of the equation.
Part two of the equation is knowing what to do. After dealing with 77 different chiropractor's and their personalities you get to see quit a bit. From the real reasons the business is not doing well to excuses.
Bottom line-If you understand the S-curve of economics and the principles of marketing: advertising, sales, promotions, etc. any seasoned business person can make an intelligent decision on what needs to be done next.
"Sometimes you just can't see the forest through the practice"
The single most important reason the chiropractors I consult do not do well, they are in a state of what Tony Robbins calls unconscious incompetence. It's the worst place to be in any aspect of your life.
It's when you don't know what you don't know-this is what happened to Dr. Lane for 5 years.
With a good attitude as was the case with Dr. Lane, the sky's the limit.
Between my experience and knowledge and his good attitude is how his practice when from 90 to 230 patient visits in 10 weeks.
That's an annual income increase of over 200k annually
If you want to do better with your business but you just cant's seem to break out of cycle, give me a call. I specialize in online chiropractic marketing and building chiropractic practices.
Like this post? Subscribe to my RSS feed and get loads more!