600K Chiropractic Online Marketing New Patients
Dr. Paul Hollern, Chiropractic Online Marketing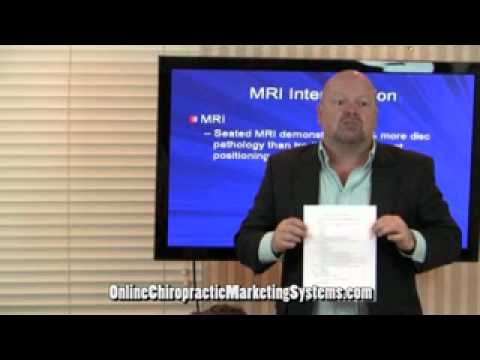 Over 9 years I opened 77 chiropractic offices in 20 states. The reason I share this with you is none of this would have been possible without a few principles and they are:
Knowledge of marketing
Knowledge of Adverting
Knowledge of Sales
Knowledge of Systems
Knowledge of Management
Management by Statistics
Once you know the adverting and sales as they relate to you chiropractic practice it is amazing how many new chiropractic patients you can see.
Part of the systems is based on chiropractic online marketing.
Understanding the basics of sales communication is needed when you are a chiropractor, why?
Because only 8% of the population is seeking chiropractic care annually, that's not alot and you have to share that number with your geographic competition.
Using chiropractic online marketing will help you attract the other 92% of the population that is not seeking chiropractic care.
The main difference is not that they do not have any of the main problems chiropractors treat such as back or neck pain.
The answer is learning how to communicate with the 92% not seeking chiropractic care.
Well there is formula on how to do this.
For more information about chiropractic online marketing give me a call at 813-480-1693.
Chiropractic Online Marketing, Automated New Patient Internet Marketing for Low Tech Chiropractors.
Call 813-480-1693
Chiropractic Online Marketing Company.
Like this post? Subscribe to my RSS feed and get loads more!