60 Days to Online Chiropractic Marketing Website Domination!
Online chiropractic marketing website analysis after only 60 days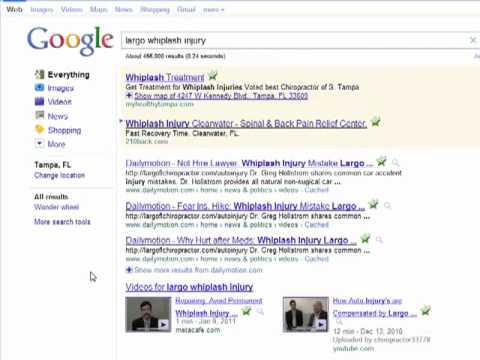 There are 5 keywords this doctor wanted to dominate on Googles first page.
They are proximity keyword, back pain, neck pain, headaches, car injury and whiplash injury.
The keyword for neck pain the doctor already owns all ten links on the first page.
Check out all the links and videos for whiplash and car injury keywords.
This video demonstrates how you can dominate Googles first page by knowing SEO or search engine optimization.
Can't wait to watch what happens in the next 60 days!
If your interested in know how to use the internet to marketing your chiropractic practice give me a call.
Like this post? Subscribe to my RSS feed and get loads more!