$400 Month Online Chiropractic Marketing Website Mistake
Chiropractor Pays $400 Month to Super-pages for Online Directory and no ROI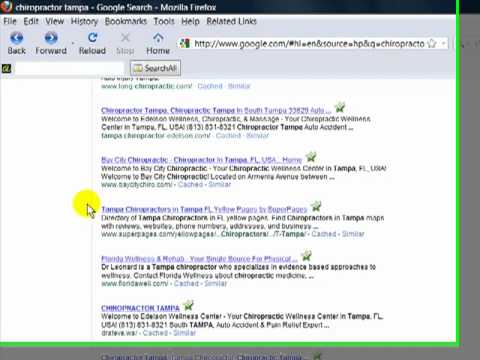 I was analyzing the return on investment for one of my chiropractic clients marketing campaign. When I pulled up the super-pages account he said he was paying $400 a month for the account to be listed in the yellow pages and have an online listing in the top ten.
He was in the top ten alright, in a directory with 100 other chiropractors
Then I asked him how many patients the ad was drawing? His answer NONE. But he continued to pay the $400 monthly fee because he thought he should be marketing online and he did not know what else to do.
Two weeks later I had his practice website make up including over 30 videos, each page SEO'd and 3 landing pages for back pain, neck pain and headaches.
The last we checked owned 3 of the top ten listings in Google for his same keyword, all three above the super-pages listing.
The cost $250 month.
Now the phone rings from his online chiropractic marketing website
To dominate the first page of Google for your keywords get more of the new patients than your competition call me at 813-480-1693.
Like this post? Subscribe to my RSS feed and get loads more!