24000K Chiropractic Online Marketing Videos
Dr. Paul Hollern, Chiropractic Online Marketing Expert
One of the best forms of chiropractic online marketing is to have videos on the internet for all you major keywords. Potential patients will view a video before they will read an article or a blog.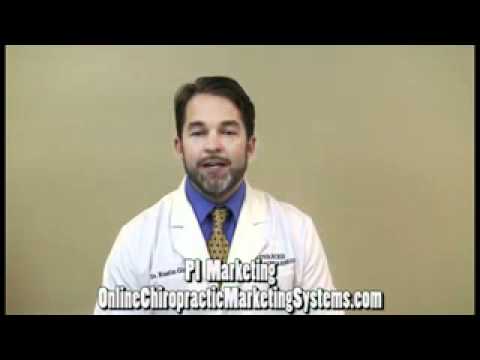 Google search engine gives priority to videos and Youtube has become the largest search engine surpassing Google search in 2011.
The vast majority of patients communicate visual at 55%.
So having your information on the internet in video format is the best format of all.
We create 200 videos of our clients covering 129 various keywords relative to chiropractic. They are original videos we take of the chiropractor not pictures or alternate images.
We then recode the 200 hundred videos of the chiropractor to create 600 videos.
Within one years span we upload 600 chiropractic online marketing videos to 40 videos sharing sites creating 24000K online videos of the chiropractor covering 129 keywords.
When potential patients Google that keyword your videos pop up on the first page of Google grabbing the persons attention.
The personal videos are important because they help to establish trust with the chiropractor.
For more information on how to have 24000K chiropractic online marketing videos give me a call at 813-480-1693.
Chiropractic Online Marketing, Automated New Patient Internet Marketing for Low Tech Chiropractors.
Call 813-480-1693
Chiropractic Online Marketing Company.
Like this post? Subscribe to my RSS feed and get loads more!