24000K Chiropractic Internet Marketing Doctor Videos
Dr. Paul Hollern, Chiropractic Internet Marketing Expert
How does having 24000K videos on the internet marketing your chiropractic office sound? This is exactly one of the services we offer with our chiropractic internet marketing package.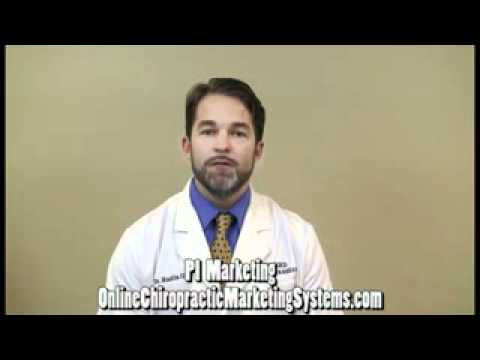 Those doctor videos cover 129 various keywords including: chief complaints, symptoms, therapies, Dr. bio, insurance companies, commonly asked questions.
So how do we get 24000K videos of the doctor?
We first start with the doctor in studio. Each video last about 1 minute. It takes one full day or two half days to shoot 200 videos covering 129 keywords for your chiropractic internet marketing.
We then recode the videos to cover various forms a a word such as chiropractic treatment to chiropractic therapy.
After recoding the original 200 videos we end up with 600 originally coded videos.
Next we take those 600 videos and send them to over 20 videos sharing sites over a one year period.
This is the process of how we produce and upload 24000K videos for your chiropractic internet marketing.
So how important are videos on the internet. Youtube is now the largest search engine beating Google.
How important are videos of the doctor vs. generic videos. When people see a video of the doctor the trust immediately starts to go up.
For more information on how you can get 24000K chiropractic internet marketing videos give me a call at 813-480-1693.
Chiropractic Internet Marketing, Automated New Patient Internet Marketing for Low Tech Chiropractors.
Call 813-480-1693
Chiropractic Internet Marketing Company.
Like this post? Subscribe to my RSS feed and get loads more!